Save Time. Save Money. Never shop alone, you have a helper!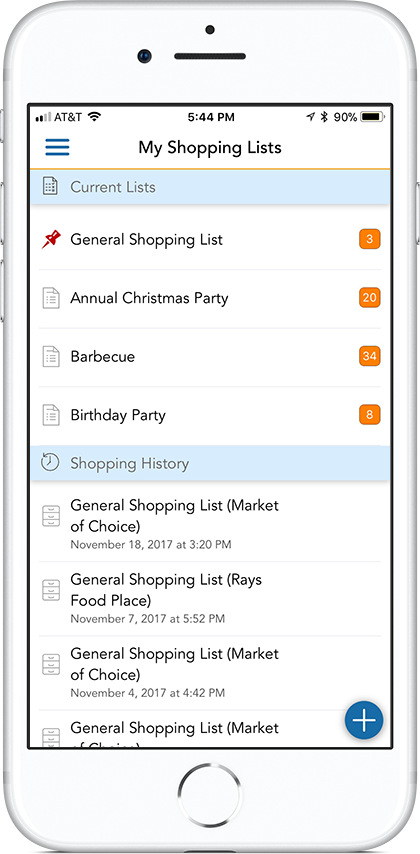 Unlimited Lists
Create as many lists as you wish for general shopping or specialized lists for parties and events!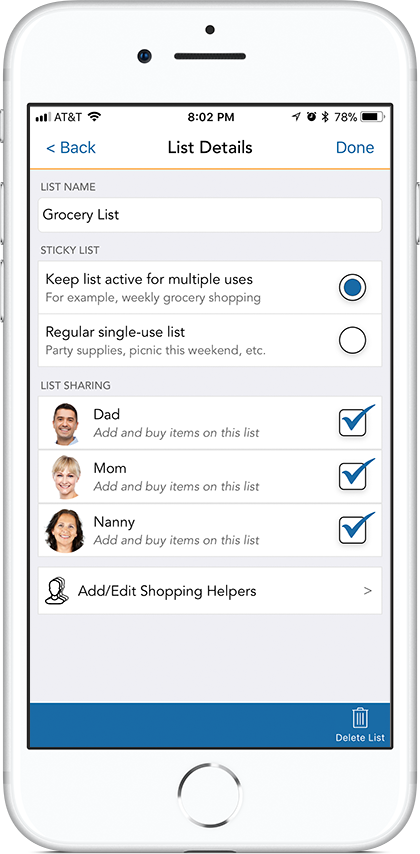 Shared Lists
Share your lists instantly in real-time with family and friends! Updates on all devices immediately!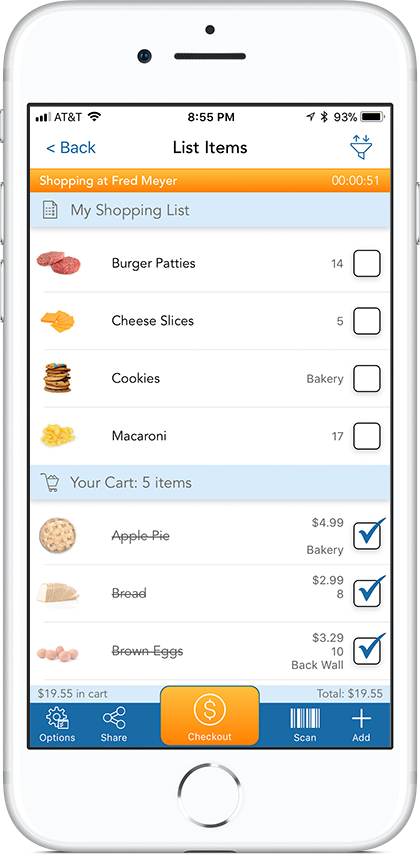 Aisle Location
Locate items by aisle! No more searching the entire store to find something on your list!
See how MyShoppingHelper saves you time and money!
Be part of a global shopping community to improve shopping for all!
Leveraging our growing user base, we can provide accurate real-time aisle location and pricing information for your favorite stores. Help yourself and the community by adding aisle and pricing data while you shop!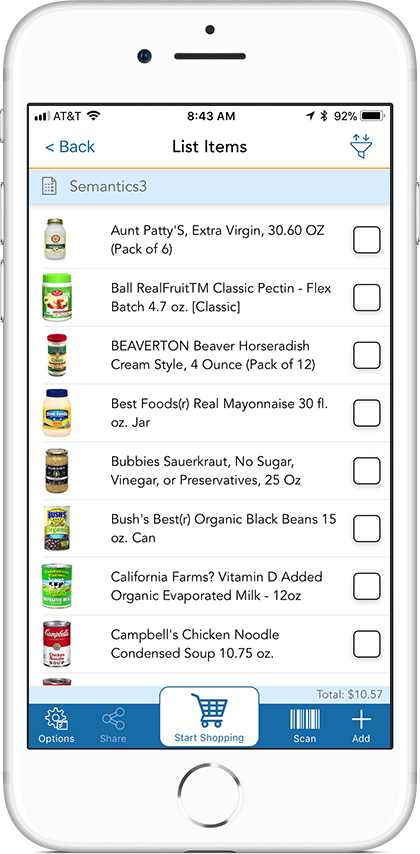 How it works
Create your shopping list, and as you shop, if the item has aisle location data for your store, it will be displayed next to the item for easy in-store locating.


If the item doesn't have aisle data when you locate the item, you enter the aisle information, and it becomes immediately available to you and anyone else shopping at the store now or in the future!


Enter current pricing information while you shop for real-time price updates to other users. Allows easy price comparison and tracking!


Enter expiration dates to track when items expire, and you may need to purchase more. Quickly review previous shopping sessions to see expiring and expired items!


Quickly and easily build your shopping list, at home or on the go!
Easy and intuitive ways to build your list. Access favorites and recent items to save time!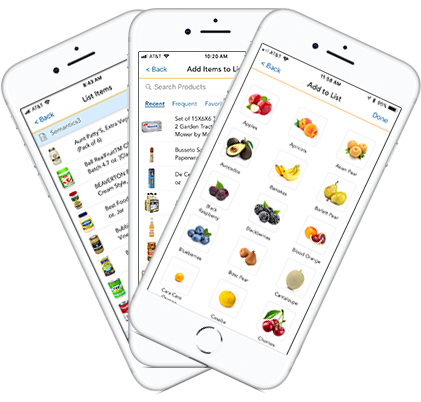 Scan to Add
Easily scan items into your shopping list. Scanning items allow you to ensure you are getting exactly what you want. No more incorrect items!
Recent, Favorite and Custom Items
Quickly add recent, favorite and custom items to your shopping list. Instant access to previous shopping lists for easy reference!
Product Catalog
Explore our catalog of everyday grocery items such as fruits, vegetables, meats, breads and more! Detailed pictures accompany each item for easy identification.




Save Time. Save Money. Never shop alone, you have a helper!
Save Time. Save Money. Never shop alone, you have a helper!
MyShoppingHelper
(c) Copyright 2017-2018 - All rights reserved - MyShoppingHelper, LLC.